Isabelle Reynaud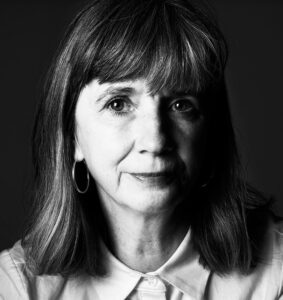 Born: 15 March 1964
Nationality: German and French
Lives in Aarhus, Danmark
1984-1990 Studied Theatre and Psychology at the University of Munich and Heidelberg.
Since 1991 : Freelance Stage Director and  since 1999 Artistic Director of Carbon, theatre-installations-research
2005 – 2014: Cofounder and member of the artistic board,  Laboratoriet at BoraBora, Aarhus.
2008-2012: Board member of Foreningen af Danske Sceneinstruktører (Danish Union of Stage Directors)
Since 2022: Board member of Syddjurs Egnsteater
Isabelle Reynauds CV på dansk med links til lyd- , billed- og video- dokumentation
Reynauds work fields include theatre, sitespecifik performances, installations, research, audio recordings and video.
But! "No lived life can be reproduced accurately and historically accurate. Memories take place in a space between people"
Carbon works on intercepting tendencies in society and on visualizing them in a dramatic form.The name of the  association Carbon, theatre-installation  refers to carbon – the condition of life and hereby the elementary building blocks of the universe.  With the method 'carbon14' it is scientifically possible to define an event in time, to conform life to the passage of time.