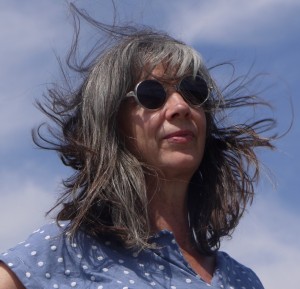 The ideas for my and Carbon's theatre, installations and video projects stem from a personal necessity.
All the ideas come from a desire to explore the credibility of memories: it can be memories about being raised in a home with alcohol, being exposed to xenophobia or the impact of globalization. It could also be, as in SPOR/ / SPOR (Track//Track) and "HØR MINE FORBLØFFENDE FOTOGRAFIER" ("Listen to my amazing photographs"), to explore the life story of older people, and look at the role they can play in art, in society and in our understanding of the recent past and our history.
But! "No lived life can be reproduced accurately and historically accurate. Memories take place in a space between people"
I wish to prepare the audience , the people to face changes and problems, and equally join in to find solutions to them.
The performing arts manufacture themes in a different perspective – it appeals to other senses and opens up the audience's understanding. With my performances and installations I wish to emphasize the necessity for change and motivate people to act and react.
I know it may sound a bit like the heavy 'index-finger theatre' of the 70's, but I mean it in the wild, funny, poetic, provocative or anarchistic erotic way. Of course!!!
In addition, I aim to greet the audience through site-specific documentary theatre or sound installations, where I meet potential audiences and where I can listen to "life" – for example at bus stops, in cafés, shopping streets and benches as well as at the city's offices for social services and for the unemployed.
Carbon works on intercepting tendencies in society and on visualizing them in a dramatic form.
The name of the association Carbon, theatre-installation refers to carbon – the condition of life and hereby the elementary building blocks of the universe. With the method 'carbon14' it is scientifically possible to define an event in time, to conform life to the passage of time.
With Carbon we try to establish a similar connection between stories of life, time and place.
Carbon also contains an inherent dialectic. The black color of coal forces you to think of white. Coal is an inert and dead chemical element – but at the same time a prerequisite for movement and life. To show life on stage, one cannot avoid the dialectical principle.
Therefore the keyword of Carbon is life.